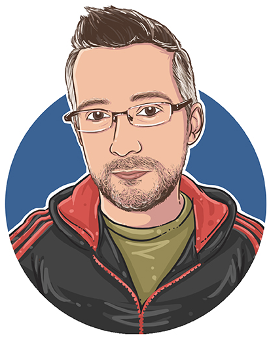 Dan Huby
Founder & CTO, Montala Limited (ResourceSpace), Watchfield, Oxfordshire, UK.
Background
I founded Montala Limited in 2005. We develop, support and manage web applications. Our focus is on Digital Asset Management with our open source software ResourceSpace. Think of it as an advanced web based media library - a place for your organisation's marketing and product photos/videos/documents that makes management and sharing of those files easy.
A little history
I've been working in the web industry full time since 1996, starting at Oxfordshire based web agency Domino as a developer and later as a team leader.
Several years and several large projects later I moved on to join the team behind the WHSmith web site, an interactive portal and e-commerce site. In April 2000 I left to become Technical Manager at the web agency SP New Media, which was acquired by XKO Software a few months later.
I continued to work for XKO as a Technical Manager, which involved the planning and programming side of web site development and also managing XKO's Varius Web Content Management product (which I originally created) and development team (which I recruited). I left in 2005 to form Montala Limited.
Montala developed ResourceSpace for Oxfam in 2006/2007 and they released it under an open source license. Montala then grew as a result of providing ResourceSpace services to further organisations. In 2018 we were very proud to be awarded a Royal Warrant by HM The Queen. In 2020, with 19 employees, In 2022 we became B-Corp certified. I'm very proud that Montala has stuck by the ethical principals on which it was founded.
Contact